Hello friends.
I'm working hard on my Github profile and I really want to make some good projects and contributions.
I'm starting some projects and I would love to know what you guys think about.
That's my C project: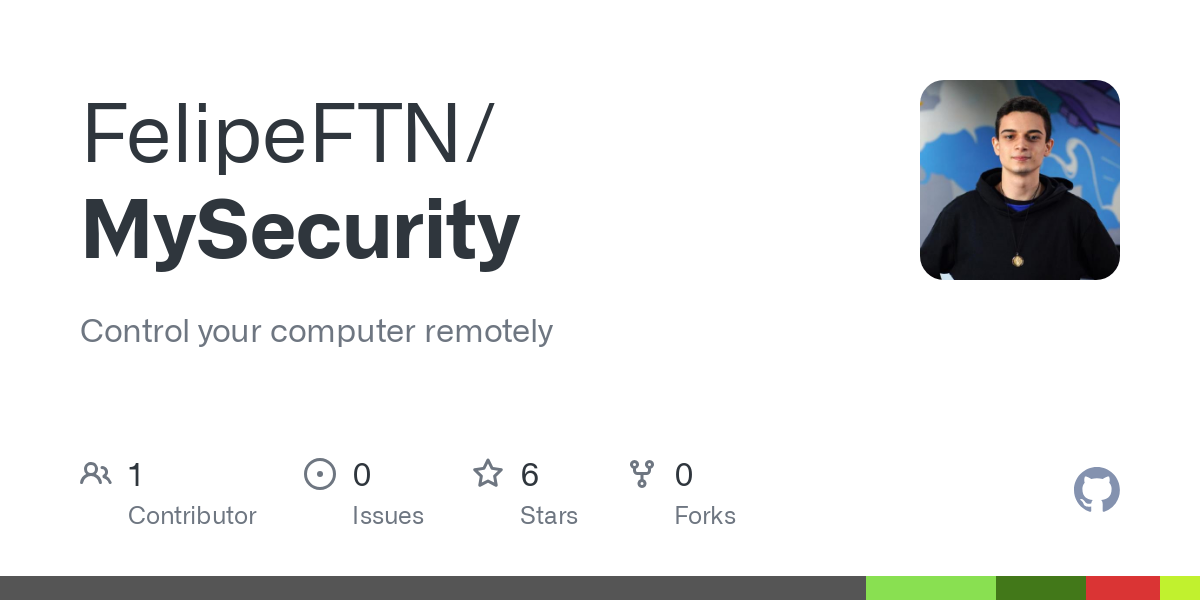 Control your computer remotelly. Contribute to FelipeFTN/MySecurity development by creating an account on GitHub.
github.com
- What could I improve my project?
- Can I do something better?
- How can I turn this repo into popularity?
Thank you for your time, I'm excited to know your opinion!